Join poet and nonfiction author and workshop leader Patrice Vecchione for a writing burst of energy, a kickstart to your creative self.
Get the juices flowing!
MY SHOUTING, SHATTERED, WHISPERING VOICE:
A WRITING WORKSHOP
Saturday, June 6, 9:30 – 1:00
PURCHASE TICKETS HERE
Sure, we're living through one hell of a time and writing is a fail-proof way through. Calm the overwhelm brought on by fear and uncertainty. When words find their way to the page, you'll get a bit of breathing space. This workshop is for writers of any and every genre.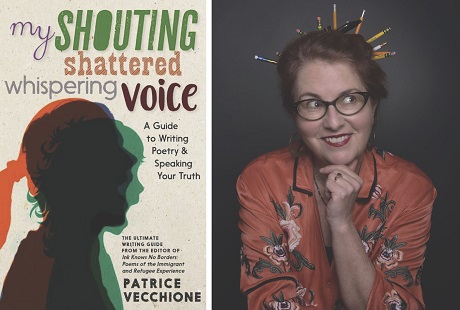 Old Capitol Books, an independent, family run, beloved bookstore is in need of funds to stay afloat, and we need bookstores now more than ever! This is a bookstore that hosts poetry readings, experimental art performances, and offers both new and used books.
Fee: $80.
50% of the workshop fee goes directly to Old Capitol Books and the other 50% helps support an author (also challenged)!